Antalya Downtown Flats
Antalya Downtown Flats, ready for purchase in the downtown of Antalya. Buy luxury our flat in Antalya in the modern compound with a swimming pool in the center of Antalya city- Meydan Kavagi. The residence is located just in 5 minutes by car from the famous Old City Kaleici, close to sea just 10 minutes from the famous Konyaalti beach and 10 minutes from the Markantalya shopping mall, the International Antalya Airport is located in 15 minutes drive from the compound.
In the neighborhood of the property there are many social amenities like parks, cafes, restaurants, shops, markets, schools, hospitals, banks, city center, train and bus station are in the near of the residence. The compound consists of 2 blocks with an outdoor swimming pool in between.
The Residence has following Facilities:
•    Outdoor swimming pool
•    Car parking area
•    Elevator
•    Built-in kitchen
•    Built-in bathroom
Antalya Downtown Flats
About Antalya:
Antalya is located on the southwest coast of Turkey, and is quickly becoming popular for its ancient history and modern life-style. The town has quickly become a hot spot for tourists, seeking a sunny Mediterranean climate. It's not only the warm temperature which draws in the tourists. The well preserved Roman-Ottoman quarter of Kaleici offers an amazing view of the surrounding mountains, as well as the Roman style harbour. Antalya. It is the tourism capital of Turkey. The region, where the sun shines for 300 days of the year. It is a paradise for sunbathing, swimming, water sports,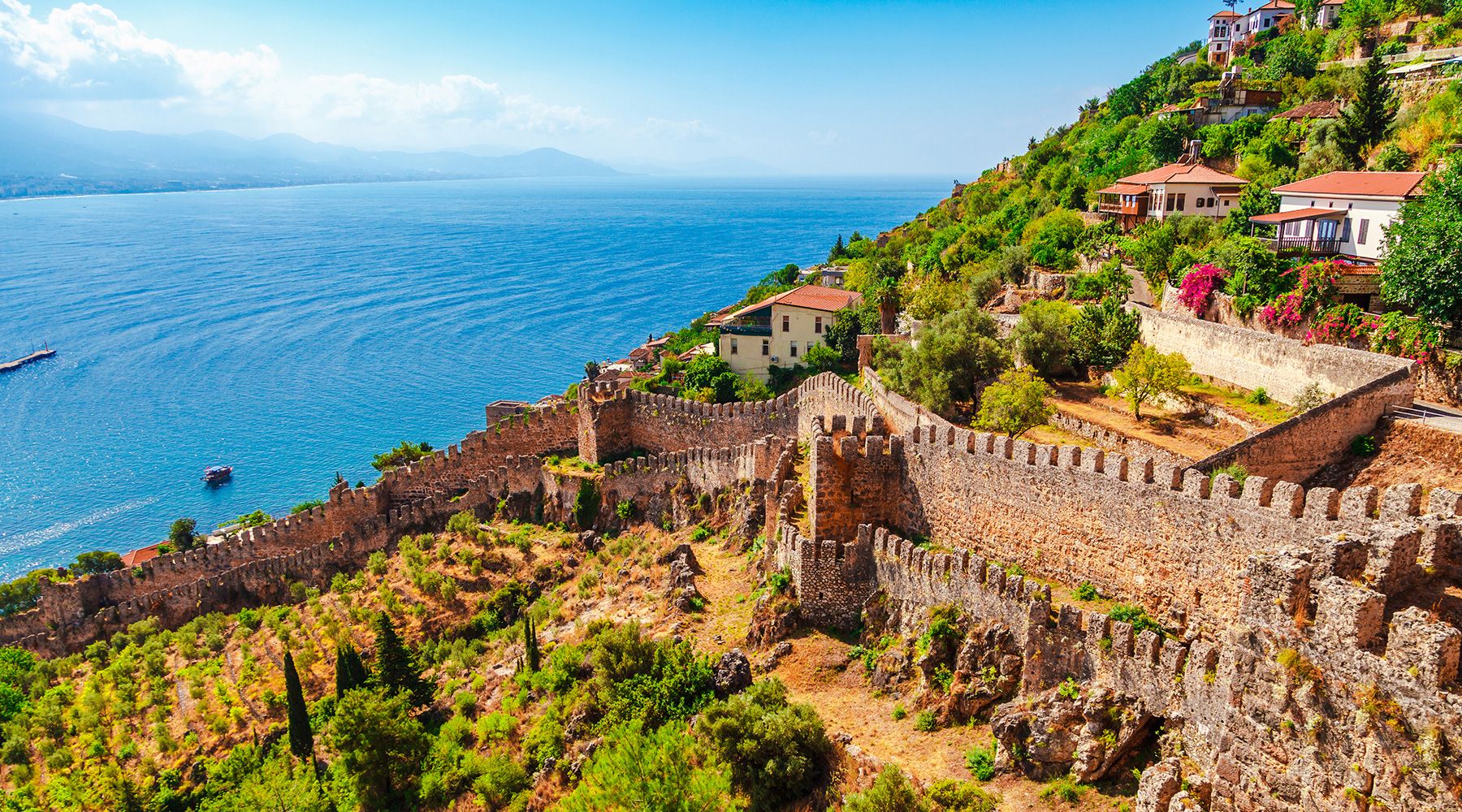 yachting, trekking, mountaineering and golf.
The modern tourism sector activities in the region of Antalya started in the early 1960s, and they were first confined mainly to the domestic market, for which  Public holiday camps and holiday homes were opened. But it was in the mid 1980s that the fledgling international tourism sector started to take off.
Today we are confident that Antalya will offer you every opportunity you need to enjoy a quality lifestyle. Antalya is one of those few places which offer good value for money, high standards of accommodation and services, a warm and sunny climate and a huge range of leisure activities.
The people are friendly and welcoming, the food is delicious, shopping malls appeal to every style in terms of diversity of products, and a rich culture and fascinating history are waiting for you to be explored.
Antalya Downtown Flats
This property is also available for sale in 3+1 apartment